The Arc of Putnam County is a non-profit agency. They provide services for people with disabilities. They may be able to offer a variety of housing and work/training options to meet your needs. Please call or visit our website for more info.
Service Location
1209 Westover Drive
Palatka, FL 32177
United States
Provider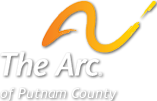 The Arc of Putnam County provides an array of outstanding programs and services, including individually tailored living environments, meaningful day activities, work training and employment services that enable people with intellectual and developmental disabilities to achieve their full potential.
We invite you to contact The Arc of Putnam County. We are eager to answer your questions, find assistance or tell you how you can help us accomplish our mission.
Public Email
frontdesk.arc@gmail.com
Address
1209 Westover Drive
Palatka, FL 32177
United States