Children's Home Society of Florida provides counseling to children and families in need. They may be able to help with a range of issues your child is struggling to cope with. Many payment options are available, most of which can ease the cost to you. Please call or visit website for more information.
Service Location
711 NW 1st Street
Gainesville, FL 32601
United States
Provider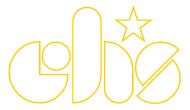 Children's Home Society of Florida provides many programs for children and families. They can help with adoptions, foster care, and counseling. They can give support to women facing an unplanned pregnancy, and help families deal with the trauma of child abuse. Their aim is to help children grow up safe, healthy, and prepared for life.
Public Email
info@chsfl.org
Address
482 S. Keller Road
Orlando, FL 32810
United States