The Children's Home Society of the Treasure Coast offers many programs for parents and children including:
Adoption
WaveCrest Shelter
For Parents
For Teens
Child Protection Team
Safe Place Shelters
Child Welfare
Teen Life Choices
CINS/FINS
DJJ Prevention Program
Independent and Ttransitional Living
Community Partnership Schools
Please see website for more information.
Service Location
650 10th Street
Vero Beach, FL 32960
United States
Provider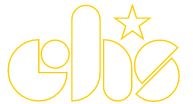 Children's Home Society helps children and families. They provide a range of services for them.
Adoption
Child Welfare
Counseling
Early Steps
Help for kids with behavioral/emotional needs
Helps for families with babies and toddlers
Safe Place Shelters
Unplanned Pregnancy
Public Email
info@chsfl.org
Address
650 10th Street
Vero Beach, FL 32960
United States