ORMC offers a medication assisted treatment program in Orange County. This center will assist with substance abuse issues. Services include:
Counseling
Life Skills Training
Relapse Prevention
Service Location
100 West Columbia Street
Orlando, FL 32806
United States
Provider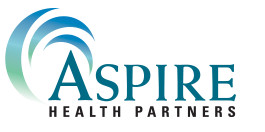 Aspire has 25 campuses in five counties -Brevard, Lake, Orange, Osceola and Seminole - that provide services for children, adolescents, adults and seniors.
Public Email
info@aspirehp.org
Address
5151 Adanson Suite 200
Orlando, FL 32804
United States